Star Wars: Age of Rebellion Beginner Game is here now
Check out this new item released today, Mar 30, 2019, on Shop Disney. Now available for purchase at a price of $29.95.
Bring the cinematic experience of Star Wars to your tabletop. Whether you are brand-new to roleplaying or just new to Star Wars: Age of Rebellion, the Beginner Game is the perfect starting point for players of all skill levels.
Product Details:
Gather your friends and get ready for adventure in the Star Wars galaxy with the Star Wars: Age of Rebellion Beginner Game. A complete, standalone game for three to five players, you can open the box and begin playing immediately! Players assume the roles of members of the Rebel Alliance in its struggle against the evil galactic Empire. Four pre-generated characters and a complete, learn-as-you-go adventure allow you to dive right into the conflicts between the daring members of the Rebel Alliance and the vast military might of the Galactic Empire.

Character folios keep the rules right at your fingertips, while custom dice and an exciting narrative gameplay system expand your story with every roll. Moreover, detailed rules allow you to continue your exploits throughout the galaxy far beyond the included adventure! Created by Fantasy Flight.

Includes:

Adventure book
Rulebook
Introduction sheet
Map
Four character folios
14 custom dice
Eight Destiny tokens
33 Character tokens
Seven Vehicle tokens

Extra Information:


Cardboard / plastic
Assembled dimensions: 8 3/4'' x 11'' x 2''
Made in U.S.A.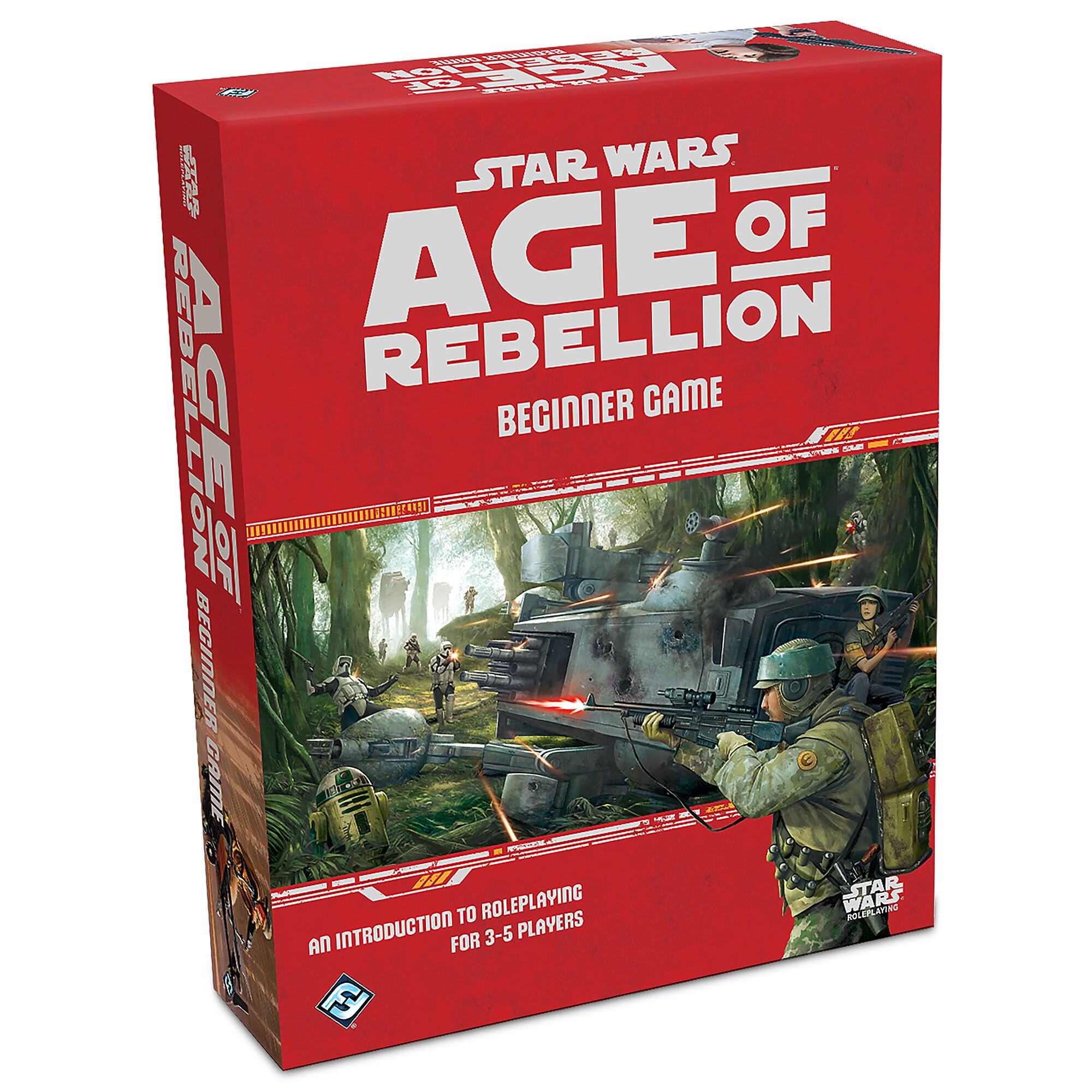 If you want to order 'Star Wars: Age of Rebellion Beginner Game', you can do so by clicking this link which will take you right to the product.